Reconfigured, 2016
intermedia installation
How do machines make sense of the human world, whose organisation operates between and through them with progressive intensity? Machines have reconfigured our relationship towards representation, communication and memory. Their vision, now entangled with ours, is built around the logics of the mechanical infrastructure of binary protocols, cycles of hardware/software operations, and the rigid procedural processing of the interpretation of data flows. Machines are not interested in who we are, what we are, and what constitutes our cultural space; rather, their interest lies in numbers and patterns – in rhythmical processing. For them, the pictures, texts, icons or symbols which make up Graphic User Interfaces are as superfluous to their operation as our bodies and minds. Everything breaks down into numbers, processed through the materiality of the hardware and indefinitely transformed, changed, remapped and translated in a chain of processes with input and output, thus transforming contemporary condition into computational contingency. In relation to us, machines are rather iconoclastic. They are indifferent and satisfied with their indifference – or more accurately, they do not communicate, they only process, as long as they do not freeze or break down.
The installation is based on three networked machines which are accessing each other, searching for each other's binary/system files and executing them to the screens. What seems to be a glitch projected on the screen is in fact the impossibility of the machine in translating those files into human-readable ASCII. With machine processing rendered human-readable, we can glimpse, through error and through complexity, something of the scale and structure of information unavailable to us within computational systems of contemporary digital culture. The sound is the direct amplification of the processing of the hardware through the magnetic microphones inside each of the machines.
The project was made as part of the MA Interactive Media: Critical Theory and Practice studies at Goldsmiths, University of London, and supported by a scholarship from Slovene Human Resources Development and Scholarship Fund.
Tadej Vindiš (b. 1990, Slovenia) is a London-based artist, curator, producer and lecturer on the crossroads between contemporary art, cultural studies, technology and media research, focusing on the field of machine vision – its cultural implication and disruption. With a scholarship from the Ministry of Culture of the Republic of Slovenia, he finished his degree in photography at FAMU in Prague. In 2016, he finished his MA studies in Interactive Media: Critical Theory and Practice with distinction at Goldsmiths, University of London, for which he obtained a scholarship from the Slovene Human Resources Development and Scholarship Fund. He continued as a Visiting Researcher at Goldsmiths, where he develops Selfish Machines, a practice-based research project into artificial intelligence. Vindiš is part of the core team that relaunched the Fotopub Festival in 2014 and is the Executive Director of Fotopub Association for Contemporary Culture. As a Producer and Member of the body>data>space collective in London, he co-curated Bio-Body-Tech an exhibition at Nes-ta's FutureFest 2018. Since 2017, he has been developing a custom-built head-mounted VR recorder for the Seeing I project, which previewed at Ars Electronica 2019. He lectures as a Visiting Lecturer at Westminster School of Arts of the University of Westminster.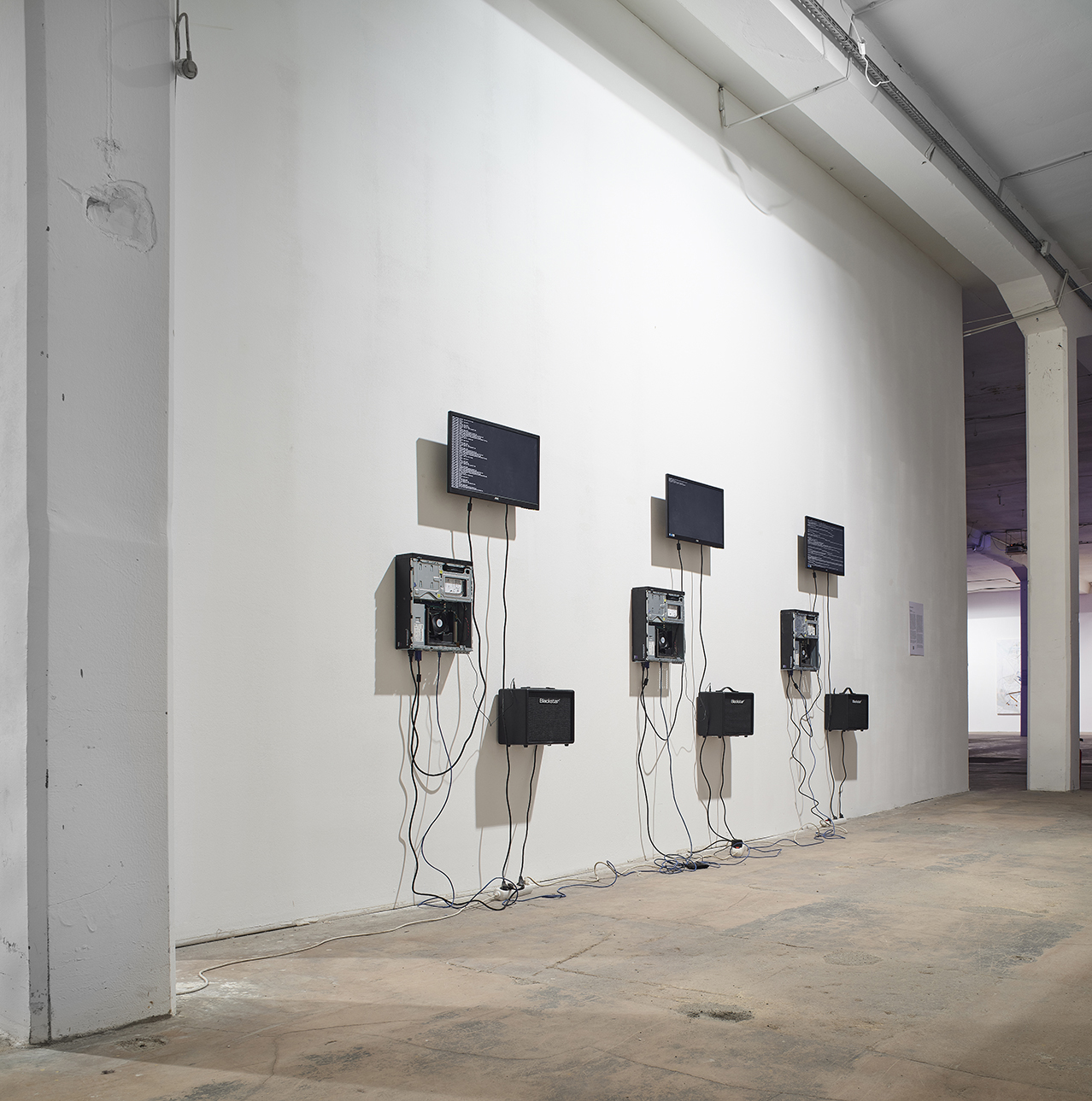 Photo: Damjan Švarc